Motorists and pedestrians traveling past the North Royalton City Green are once again being greeted by a tradition now 18 years in the making.
The Annual Holiday Lighting and Christmas Parade took place Nov. 25 with a large crowd enjoying festive floats, visits with Santa, a commemorative gift, free hot cocoa and donuts, special performances and a turn with Mayor Robert Stefanik "flipping the switch" to illuminate the City Green and officially kick off the Christmas season. Mother Nature even threw in a nice surprise for event-goers – a near 50-degree day capped with sunny skies.
"It starts the holiday season for me and it gets everyone excited for the holidays," said Geneva Prince, a member of the city's Holiday Lighting Committee who heads up parade preparations. "Every year, I say, 'I don't think I can do this anymore!' and yet, here I am again. Seeing all the children so excited year after year just keeps me coming back to it every year."
To add to the fun, members of the North Royalton High School drum line performed in the parade and the flag corps showed off their talents.
Decorating the North Royalton City Green is no walk in the park. Preparations begin weeks ahead of time, as trees are ordered and donated by Maria Gardens Center and thousands of twinkle lights are donated by Discount Drug Mart and strung up.
With help from City Services, crews placed stakes in the ground, decorated the gazebo, set up the houses where refreshments were served and Santa, Mrs. Claus and the two elves visited with children, ordered and printed sponsor ornament tags, and performed dozens of last-minute tasks. This year, more than 60 six-foot evergreen trees dot the City Green and each is accompanied by sponsor ornaments. The large tree that stands ornately in the gazebo is donated by Gabriela and Zenon Sobczak.
Judy's Café, the little green house, was serving hot chocolate and donuts. With a warm smile, members of the Royalton Hills Lions Club provided the warming drink and tasty treat to visitors.
One of the most magical things about the yearly tradition is the visit from the big man himself – Santa Claus. He arrived just as scheduled by a city fire truck in the annual parade.
"Mrs. Claus meets him in the little red house on the City Green and elves show up as well," said Gail Holzman, a member of the Holiday Lighting Committee who oversees the lighting. "It's all pretty mysterious, actually. We never know 'who' Santa is each year. He kind of just shows up."
Once Santa settled in his chair, the children and their parents filed in with wish list in hand and told Santa what they would like for Christmas. The boys and girls did not mind standing in line and their excitement showed on their faces as they anxiously waited for their turn. Outside of the normal requests, like toys and video games, one little girl said what she wanted was "straight A's on her report card." Time will tell if Santa comes through on this wish!
"They are having a blast," said Stefanie Hollins of her daughters, Audrey and Carlee. "This is our first time coming to the Holiday Lighting and we will definitely be back for years to come. We're having a wonderful time."
The tradition of the Annual Holiday Lighting Christmas Parade is all thanks to the work of the Holiday Lighting Committee, which is a group comprised of members of various civic organizations, Prince explained. "Everything has grown so much and we try and encourage other organizations to help out each year," she added.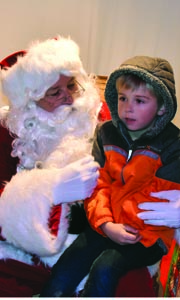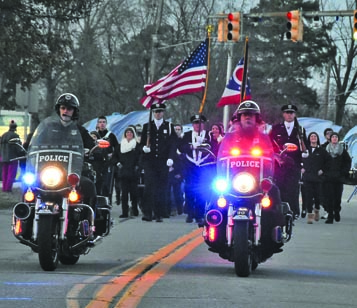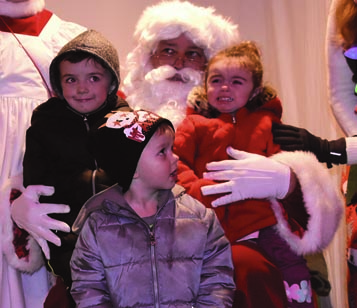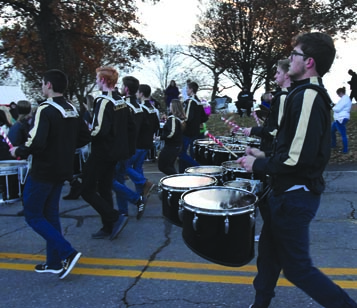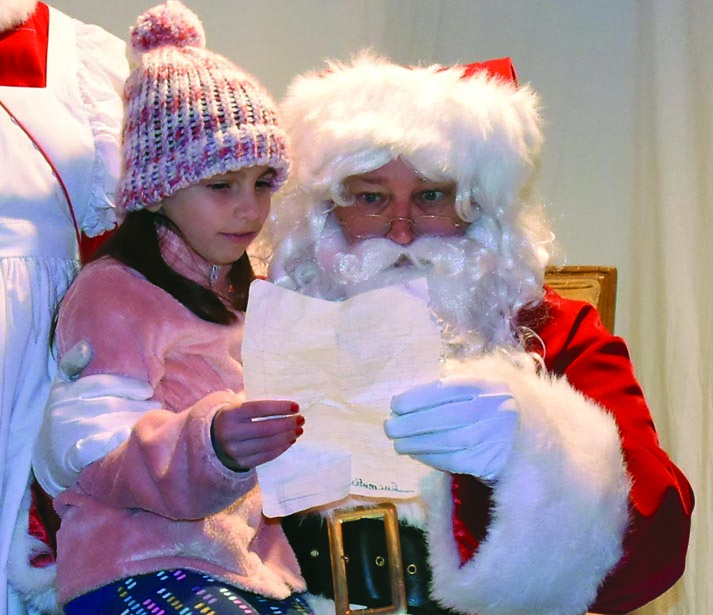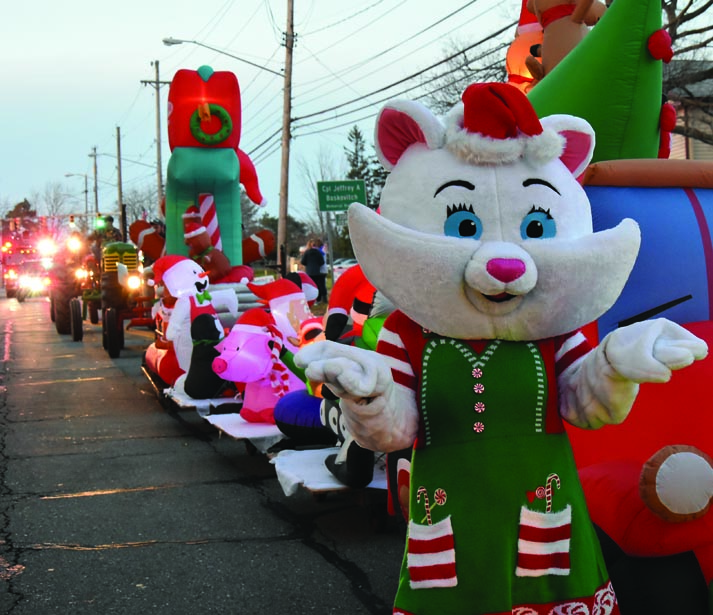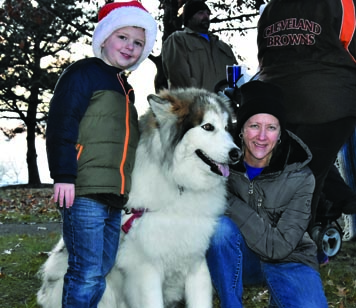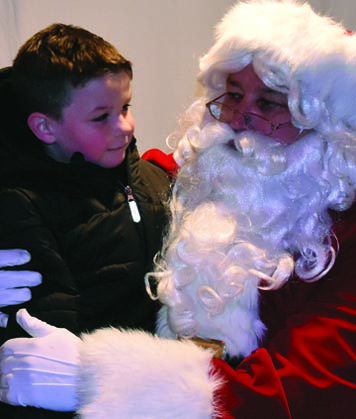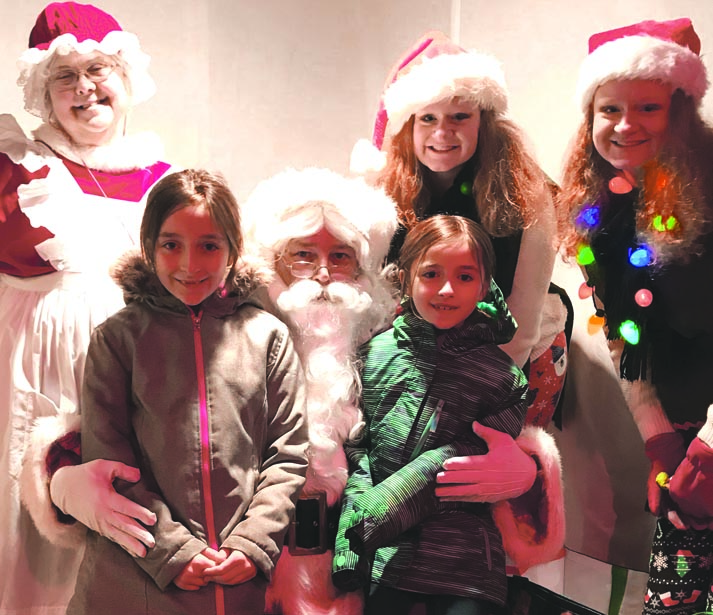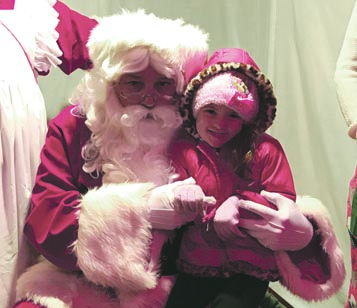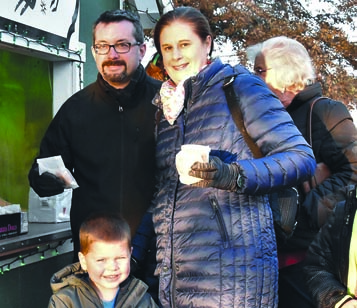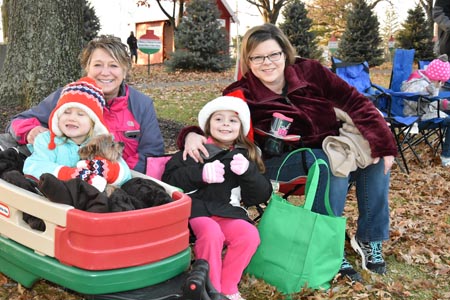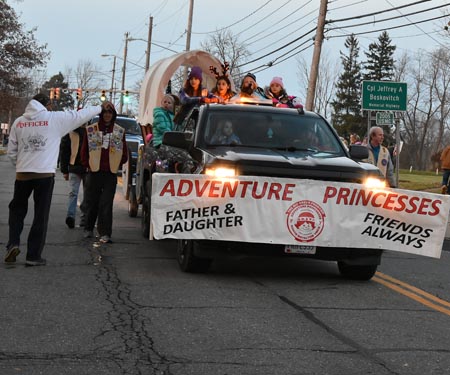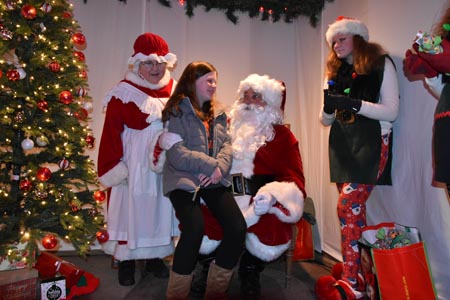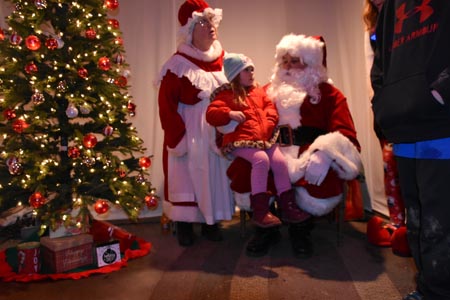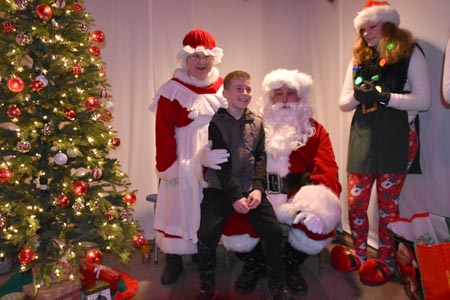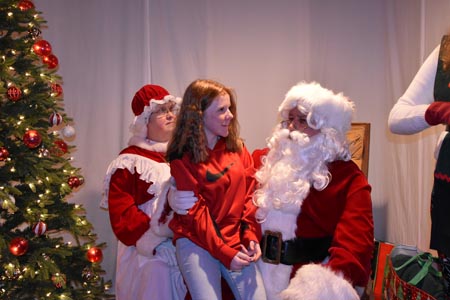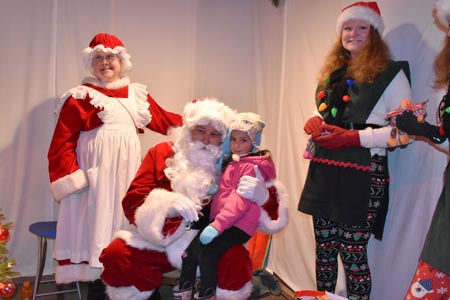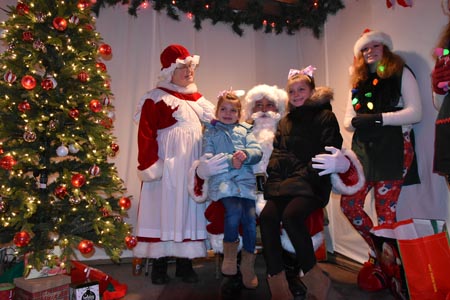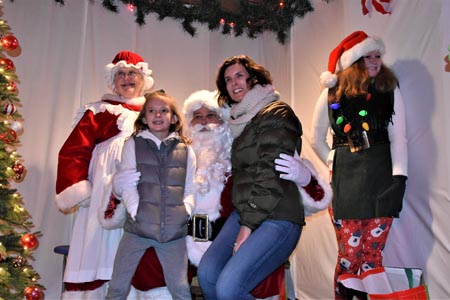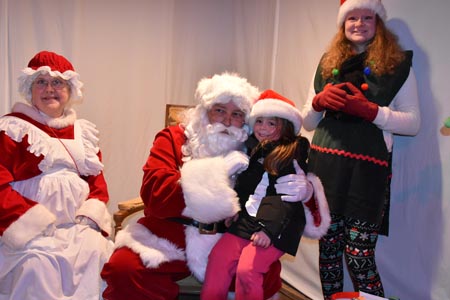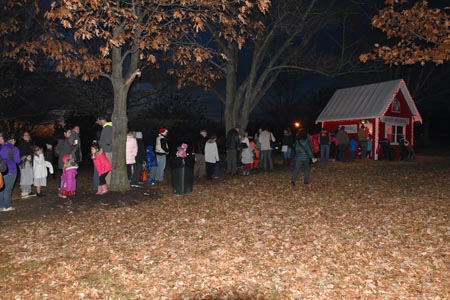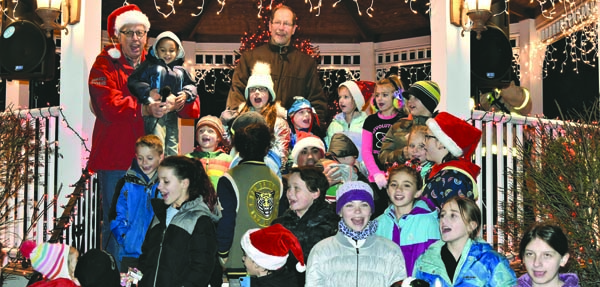 By SARA MACHO HILL
Contributing Writer