Together with members of North Royalton High School Key Club, the Royalton Hills Lions Club is working to make the lives of those in local assisted living facilities a little brighter.
Members of the two service organizations painted and assembled more than 300 window art suncatchers for the residents of Royalton Woods, The Pavilion (formerly Mount Royal Villa), Diplomat Healthcare and Deaconess-Perry Center. It was the first time the all-female Royalton Hills Lions Club partnered with Key Club, the oldest and largest student-led service program for high school students. With stats similar to Key Club, Lions Clubs International is the world's largest service club organization for adults.
"Our Service Committee always aims to do projects that deal specifically with North Royalton and its older adult population," said Jacky Grimm, president of the Royalton Hills Lions. "We do the Olde-Timers Luncheon every year as a way of saying thanks to the older adults who really built North Royalton into what it is, but also for our residents in rehabilitation and assisted living centers, we always do something to let them know we are thinking about them all year round. At the holidays, we send hand-written cards and last Easter we delivered plastic eggs containing candy and a special note, but we thought this year, let's do something new and different."
Service Committee members Denise Shimandle, Cindy Palmentera, Pam Hilborn and Ingrid Zacharyj put their heads together and dreamed up the suncatcher project. The small plastic window art cling is the perfect year-round addition to an older adult's room, Shimandle said.
Over the course of two evenings and time assembling the hook and suction cup backing, members of both Royalton Hills Lions and Key Club shared comradery and a new bonding experience as they completed the sunny service project. The suncatcher project was also successful in that every single member could participate and display their more creative, artistic talents, Grimm said.
"It was really great working alongside the kids," Grimm said. "When you're with teens, and you're talking and laughing, it's just more fun and it really made it more fun for all of our members. The suncatchers will help seniors to have a bright and shiny day, and this is a project that has more longevity to it."
The painted designs vary on every suncatcher, but one thing is uniform – the cheer the art service project brought to not only the residents of local assisted living facilities when the suncatchers were delivered, but to service club members as well.
"I've been a club member for four years, and my mom is also a member. Many of our members have been with Royalton Hills Lions for more than 25 years," Shimandle said. "It's really a nice mix of membership levels. These are really dedicated people and a very generous, kind group of ladies."
In addition to local community organizations that request assistance, the Royalton Hills Lions also supports the Greater Akron Lions Eye Care Program, the Lions Hearing Aid Bank, the Lions Eye Program, the Lions Pilot Dogs (guide dogs), the Akron Children's Hospital Diabetes Program and many others.
The Royalton Hills Lions is the all-female extension of the North Royalton Lions Club. Lions Clubs International is best-known for their service projects fighting blindness, vision impairment, and aiding in screenings, eye surgeries, vision correction, hearing loss and diabetes.
Royalton Hills Lions Club members perform a wide range of service projects throughout the year, including last year's "Project Night Night," an initiative donating care packages to children checking into homeless shelters, and a special visit with the young residents of Ronald McDonald House Cleveland to decorate Valentine's Day cookies. Grimm said the Club is also partnering with Soft Surroundings in Legacy Village for a summertime charity fashion show to be held Aug. 25 at Saint Sava Serbian Orthodox Church in Broadview Heights. Proceeds from the event will directly benefit the Club's charitable organizations.
To learn more about the Royalton Hills Lions Club and for membership and event information, email royaltonhills@aol.com.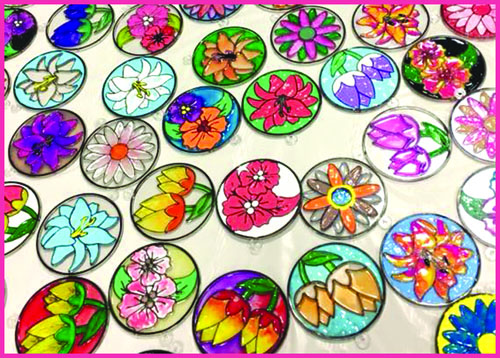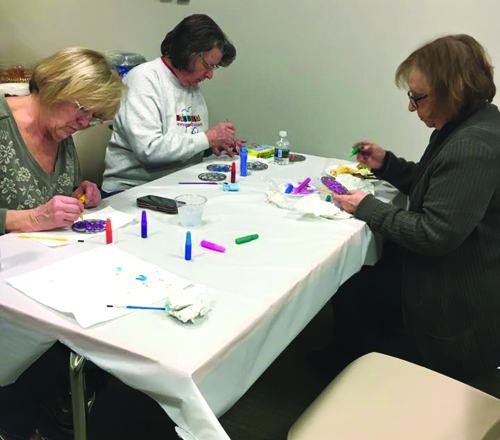 By SARA MACHO HILL
Contributing Writer