The book of Genesis: 1:25, tells us that God made the beasts and the birds and the fish and things that crawl or creep about. He saw that it was good. We love our animals; they serve us and we care for them. That is why the sixth annual blessing of the pets took place at St. Albert the Great, on the lawn in front of the school. Furry friends, and a one box turtle named Betty, brought their owners to the blessing In honor of the feast of St. Francis of Assisi, the patron saint of pets. St. Francis is frequently depicted feeding the birds with a wolf lying calmly at his feet. Statuettes can be purchased in his likeness to watch over gardens and as bird feeders. St. Francis is a popular guy even after 793 years.
By two o'clock a considerable crowd gathered in front of the school. Roman Kolosionek came dressed in formal pet attire; a sweatshirt with everyone's favorite pet, Snoopy and his birdie buddies, Roman came with his wife, their sheltie named Grace, and a cat named Violet. Daniel Haynes brought his Great Dane, Peanut Butter, who calmly waited for the blessing to begin. Someone brought a hedgehog; a mysterious little creature that looks like a small rock with spines. The weather seemed to be considering a coin toss between wet and dry, that may have been why so many pets came in pairs. There were two labradoodle brothers, a pair of dwarf dutch bunnies, collies named Bosco and King escorted Joyce Warcata and her spouse. Dennis and Kathy Farkas brought Jasmine and Eddie, two greyhounds who were veterans of the dog races. Kathy said that hey have had six greyhound rescues over the years. "They are really such gentle dogs," and she proudly mentioned, "I was in the first graduating class at this school I went from first to eighth grade. That was a long time ago. I loved it." Gary and Gail Ragonese brought Connor, a lab-shepherd mix who wore a muzzle because, as a rescue, he is still learning to trust. There were many dogs and cats that were rescues.
This year a new ministry has been created at St. Albert, one that is aimed at protecting and rescuing the planet and all God's creatures one small step, one household at a time. They had information about protecting our pollinators: hummingbirds, bats, bees, butterflies and other bugs that keep keep our flowers blooming and make our fruit crops possible. Fr. Estok was surprised with a chess set hand fashioned out of pewter. The chess pieces are individual creations by an artist who just wanted to be called John. There was a tiny leak in the firmament above; more than a sprinkle but not quite a shower, rain sent everyone under the trees. Fr. Estok, assisted by Fr. Josh Trefney, a newcomer to the blessing, speeded the blessing along. At the conclusion Fr. Estok thanked everyone that brought food donations. He also thanked Dr. Adam Hechko and his staff at North Royalton Animal Hospital for providing both pet treats and human refreshments. North Royalton Animal Hospital has been a co-sponsor of the pet blessing for six years.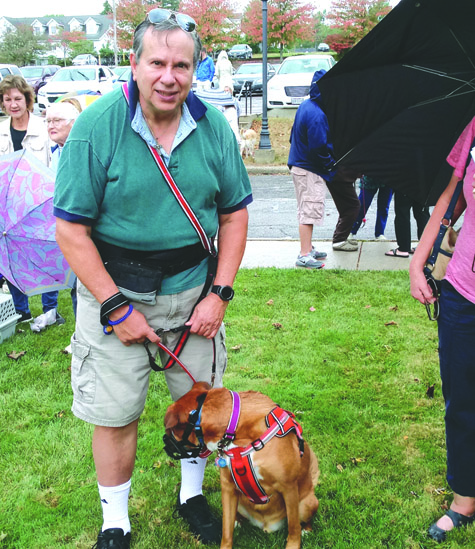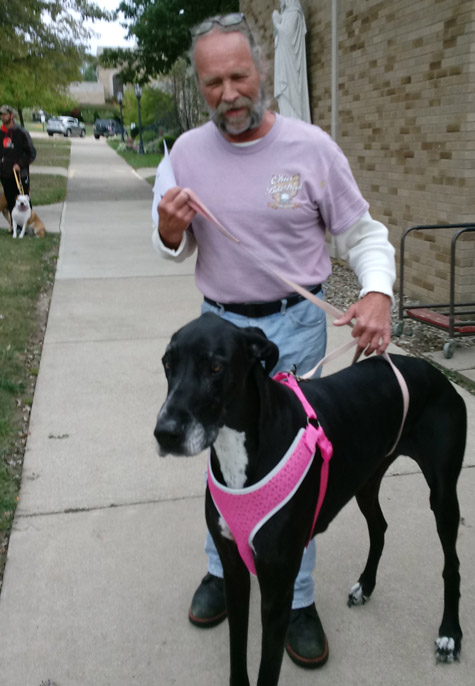 By LINDA KWARCIANY
Contributing Writer