Voting has begun for the November 5th Election. Residents will be heading to the polls or voting by mail for a new mayor, president of council, council, and school board. The Recorder has asked all candidates running for city government and school board to let our readers know what expertise and experience make them the qualified candidate for the seat they are seeking. We also asked what they will bring to the office they are seeking that will make North Royalton a better place to live and educate our children. We hope the information provide in this Election Guide will help you make an informed decision.
Mayoral Candidate
Larry Antoskiewicz
Name: Larry Antoskiewicz
Occupation: Retired; Current North Royalton President of Council
Education: Graduate Cleveland Central Catholic; former Board Trustee for Cleveland Bakers and Teamsters, Health, Welfare and Pension Funds.
It has been an honor to serve you over the past 14 years as Ward 5 Councilman and President of Council. My proven leadership and experience guarantee an agenda that will maintain the conservative spending and responsible management of our tax dollars, but still provide quality municipal services, Without Raising Taxes. I will continue to investigate all possible solutions to meet the needs of the North Royalton community.
I will also expand our focus on infrastructure and storm water improvements. I will develop a plan for all city property and Route 82 that involves exploring future connectivity opportunities and updating the appearance of the city, while preserving its character.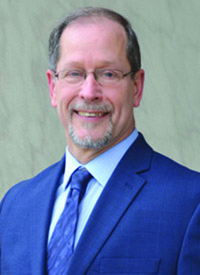 Mayoral Candidate
Maria E. Cross
Name: Maria E. Cross
Occupation: Author/Voice-Over Artist
Education: TEGNA: Journalist/Reporter; CBS: Creative Writing Media Relations; Entrepreneur; Small Business Owner; Tri-C: Speech/English; North Royalton High School Graduate 1982.
Growing up in North Royalton, I've always enjoyed the hometown feel, the neighbors, making friends and being a part of a great community. I am a graduate of NRHS as are my three children. I prioritize children, their education and safety.
My expertise in finance, small business, charity work, and not being a part of the current administration sets me apart. I am not taking donations/contributions; I am financing my own campaign I have no one that I owe "favors". I will do what's best for the City of North Royalton (my hometown) and its residents. MariaECrossForMayor.com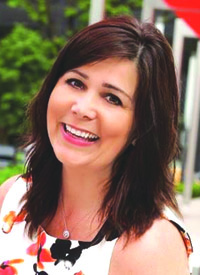 Mayoral Candidate
John T. Nickell
Name: John T. Nickell
Occupation: Technology Coordinator Councilman Ward 1
Education: University of Akron B.S. Business Administration, Management & Marketing
I am running to be the Mayor of North Royalton because I am the best qualified person to lead this city to a vibrant future. I will work with council to build on our successes and improve our city's future. As an active member of city council for 12 years, I have been speaking out and advocating for all residents in our city. I look at our flooding issues and say we can do better. I look at our roads and intersections and say we MUST do more to address traffic congestion and safety in our city. Vote Nickell. Visit Nickell4mayor.com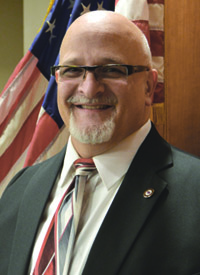 Mayoral Candidate
Gary Petrusky
Name: Gary Petrusky
Occupation: AVP-Balance Sheet Analytics & Modeling
Education: MBA-Business Management, BBA-Finance & Accounting
I, Gary Petrusky, am running for Mayor. My goal as mayor is to bring the community together as one. I have twelve years on council and twenty-five years in the finance industry. During my tenure I chaired finance, safety, streets and utilities. I have made our building and accounting department more efficient by utilizing updated software. I fought to hire first responders making resident safety a top priority. I want to create endowments for infrastructure projects, such as streets, culverts, and flooding while optimizing other growth opportunities. I am complimented with a Master's in Management and a Bachelor's in Finance.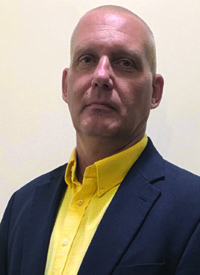 Mayoral Candidate
Barbara Ann Zindroski
Name: Barbara Ann Zindroski
Occupation: Retired School Teacher
Education: BA Degree in Education; MA Degree in School Counseling
I'm a tenacious conservative who served eight years on the school board working to keep your tax dollars down. As mayor (Zindroskiformayor.blogspot.com), I will initiate a change in the city charter to create a city manager government model (icma.org). This will revise the mayor's position to part-time (adjusted salary, no benefits) to provide council with funds for hiring a qualified, experienced, impartial professional manager. A vote for me is a vote in support of government leadership whose primary goal will be to increase economic development to generate needed revenue to manage the issues facing North Royalton.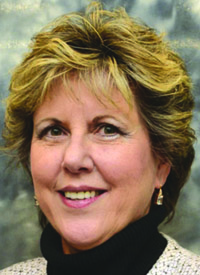 Council President Candidate
Paul F. Marnecheck, II
Name: Paul F. Marnecheck, II
Occupation: Director of Business Development – The Greater Cleveland Partnership/COSE
Education: Master of Arts in Public Policy – The Kent State University
I have been fortunate to spend the last 10 years serving as a member of our City Council. In this time, we have accomplished some great things. We transformed a shuttered building into our YMCA, partnered with the Cuyahoga County Public Library for a brand new local branch and improved our City bond rating, thereby allowing more City resources to be invested into much-needed infrastructure projects. Last year, one way we celebrated our 200th birthday as a community was to bury a time capsule to be opened in 50 years. As Council President, I will be guided by a desire to take the long view, working to ensure we are providing a strong foundation for the North Royalton of 2068.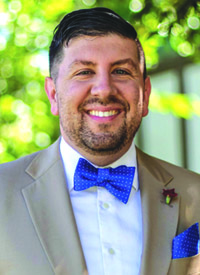 Ward 1 Council Candidate
Jessica Fenos
Name: Jessica Fenos
Occupation: Assistant Director, Cuyahoga County Solid Waste District
Education: Cleveland State University – Bachelor of Arts, Urban Studies
I have been employed in public service for more than a decade as the Planner for the Cuyahoga County Solid Waste District. I currently serve as a board member on the city's Planning Commission. I am the wife of a small business owner, a mother, homeowner and taxpayer who has lived in North Royalton for 39 years. My life experience and understanding of the City's complex issues make me well-prepared to address the needs of our community in a responsible and realistic manner, which will protect our property values and quality of life. I have the proven experience, dedication and ability which makes me the most qualified candidate to represent Ward 1.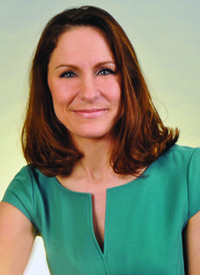 Ward 1 Council Candidate
Anton Krieger
Name: Anton Krieger
Occupation: Student
Education: Bachelor's degrees in History, Political Science and Social Studies. Currently pursuing both a Law degree and Master's in Public Administration with a dual certification in Economic Development and City Management.
I will bring clear plans to address the issues that our residents face, including fighting the stormwater crisis, encouraging responsible development, and protecting North Royalton's special character. I have the requisite expertise, having earned three Bachelor's degrees from Cleveland State University, and am simultaneously pursuing a law degree and Masters of Public Administration earning me certifications in both Economic Development and City Management. Through my work in local service organizations and my commitment to ongoing dialogue with constituents, I will also bring more than enough experience in service and leadership to get the job done.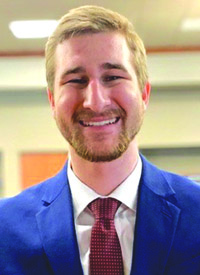 Ward 2 Council Candidate
Linda Barath
Name: Linda Barath
Occupation: Retired IRS Agent
Education: BS in Accounting from Cleveland State University
I am running for councilwomen because we need strong and responsive elected officials in office with the time, energy and motivation to do the work. I am looking forward to listening to Ward 2 constituents' issues, relay that information to council and finally help in any resolution. I have volunteered in several community-based groups including being the past chairman of the St Albert the Great Finance Council. I am a retired IRS agent with extensive experience with the financial aspects of various groups and my 36 years of audit experience enables me to understand and identity abnormalities in the finances and offer potential cost savings measures.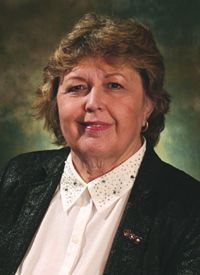 Ward 3 Council Candidate
Dan Langshaw
Name: Dan Langshaw
Occupation: Senior Veteran Service Representative for VA
Education: Cleveland State University – Bachelor of Arts; North Royalton High School with Honors
Serving as Mayor or Council President of North Royalton is something I definitely want to do in the near future. Just not the right time yet. As a US Army Veteran, service is something that is in my DNA. 2020 will be a challenging transition for our city with a new council and mayor. As a leader, I believe my proven experience, dedication to service, and record of accomplishments will be an asset to our community moving forward. I plan to continue to fight to protect taxpayer dollars, spur responsible economic development and excellent constituent service. Learn more at www.DanLangshaw.com.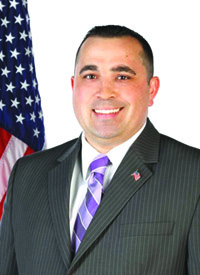 Ward 4 Council Candidate
Jeremy K. Dietrich
Name: Jeremy K. Dietrich
Occupation: Outside Sales Representative for Window Nation
Education: Edgewood Senior High School
I have lived in North Royalton for most of my adult life and my family has never called another city home. I am running for City Council to give back to our community. I will help on council by supporting local businesses and by attracting new companies to help bring more revenue here to the city. I will focus on our infrastructure here in the city. I will strongly support our police and fire departments while I am in office. I would like to see them equipped with everything they need. I will give my all to Ward 4 and all North Royalton residents.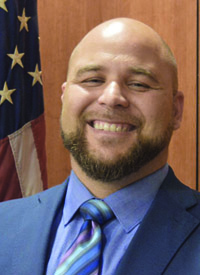 Ward 5 Council Candidate
Dawn Carbone-McDonald
Name: Dawn Carbone-McDonald
Occupation: Former Medical Assistant with the Cleveland Clinic; Former Records Supervisor at the Cuyahoga County Prosecutors Office; Head Coach Varsity Cheerleaders at Strongsville High School
Education: Graduate of Sanford Brown College, Medical Assistant degree
I was a Medical Assistant with the Cleveland Clinic for 11 years, and presented with "The Caregiver Celebration Excellence Award. I worked as a Records Supervisor at the Cuyahoga County Prosecutors Office, and as a Head Coach of the Varsity Cheerleaders at Strongsville High School. I plan to focus my energy giving back to the community. I will listen and work to take action to solve issues. I will emphasize a position of no city tax increases, while seeking opportunities for tax reductions. I believe the city tax base should be increased through proper economic development by bringing the right businesses to the city. I intend to create more family-friendly community activities for residents of all ages.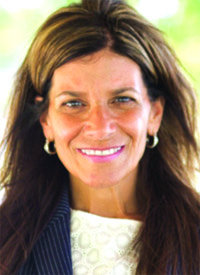 Ward 5 Council Candidate
Vincent Weimer
Name: Vincent Weimer
Occupation: Business Owner and Bus Driver – NR Schools
Education: BA – Organizational Communication, Wright State; BA – Biblical Studies, Indiana Wesleyan
I am the best candidate for Ward 5 because I have been involved in our community and have a track record of listening and getting things done over the past 16 years. I served as the Chair of the Community Engagement Task Force and am a board member for the Soccer Club (5+ years). I am also proud to have support from many city officials, as well as the AFL-CIO and CWA Local 4340. Our community deserves a leader who is active in local issues and understands our past, present and is well-positioned to move us forward into the future.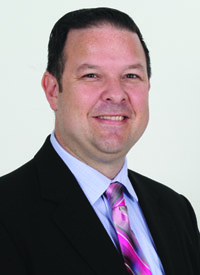 Ward 6 Council Candidate
Michael R. Wos
Name: Michael R. Wos
Occupation: Officer, Senior Business Systems Analyst/Certified Scrum Master at PNC Financial Services in Strongsville
Education: BA in Business Administration and Marketing. Also studied Marketing and International Business at Regents College in London, England.
North Royalton has a lot of potential, and I want to continue to progress the city forward. I grew up in North Royalton, attended the great schools, and I have a vision for a friendly, residential community. I plan to continue the efforts to attract businesses to the city to generate more revenue and jobs. My goal is to keep expenses and taxes down, maintain the clean look and image of the city. I want to resolve traffic and stormwater issues. Ensuring the police and fire services are supported and well equipped for the safety of the community is a priority. The decisions a member of council makes have a great impact, and I will take that responsibility very seriously.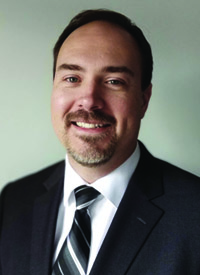 School Board Candidate
Terry DeLap
Name: Terry DeLap
Occupation: Retired Business Owner
Education: Maple Heights High School
I am honored to serve on the NRSD School Board as a way to "give back" to the school that provided an outstanding education to my daughter. I have served on the district's Business Advisory and Strategic Plan committees, was named the District's Friend of Education in 2018 and received the 2018 OSBA Business Honor Role award. As a business owner providing services to many families in our community, I had a unique engagement and heard from many about their ardent support of NRSD as well as the challenges many faced. I will continue to advocate for the value of quality schools and ensure that residents and business owners are represented during decision making procedures.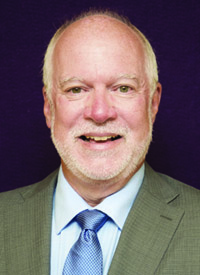 School Board Candidate
Heidi Dolezal
Name: Heidi Dolezal
Occupation: Dental Hygienist
Education: North Royalton High School (E. E. Root); The Ohio State University
My past experience qualifies me as a school board candidate. I am finishing my twentieth year as a board member: having served the Curriculum Advisory Committee 14 years, the Financial Advisory & Audit Committee 17 years, and the Cuyahoga Valley Career Center school board 13 years. My focus is providing our students with an education that will be a solid base for their chosen career pathway. As the district finishes the modifications to our high school and the construction of the new elementary building, our students will benefit from the improved classrooms and technologies supporting the latest teaching strategies.

School Board Candidate
Dr. John H. Kelly
Name: Dr. John H. Kelly
Occupation: Dentist
Education: Graduate and Valedictorian Cleveland Cathedral Latin; John Caroll University – Pre-Dent Biology; CWRU School of Dentistry 1971-1875
I am a 42-year North Royalton resident and a small business owner for 44 years. I am a PTA State Achievement recipient 2009, PTA Lifetime achievement 2019 and NRCS Friend of Education 2009. I will continue to support plans for modernizing and improving the education we provide Royalton's kids. I will also encourage rich experiences in the Arts. I do not answer to the rigid platform of a single political philosophy. I take in the facts and make my decision based upon what is best for the community and especially our children. My over-arching goal is to lead the community in a direction the majority can support, but from which all can benefit.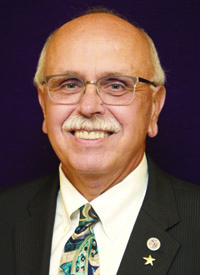 School Board Candidate
Anne Reinkober
Name: Anne Rienkober
Occupation: Business Development
Education: Bachelor of Business Administration – University of Wisconsin Eau Claire
It has been an honor to serve the district as a school board member for the past twelve years. My professional experience in business and finance along with my service on the board has given me a strong and varied foundation to both analyze and advocate for the needs of our district. This is such an exciting time for the North Royalton Schools as we see the community's vision for our district come to life with new and updated facilities that encourage and inspire learning. Access to educational opportunities for the success of all students continues to be my priority.